Do you want to study abroad in Australia or Canada? Then it is essential that you get in touch with an education consultant who can help you to make the right decisions. For most people in India, studying abroad is a dream and a costly venture. If you are looking to send your child to Australia or Canada for his or her education, you must have been saving money for quite some time so that you can do this. Hence it is important that you get in touch with an education consultant as they can provide you with the guidance you need to have when you are trying to make the right academic decisions for your child.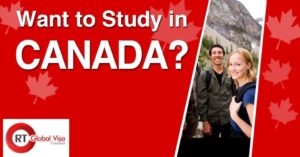 Most Indians looking to go to Australia for their studies are not familiar with the education system in that country and the way everything works. Apart from getting familiar with all the available subjects, they must also get acquainted with the assignments and projects that they need to handle and the credit system associated with it. The students must also develop an idea as to how they are going to be scored by the teachers and faculties. An education consultant for Canada can provide such relevant information to the students from India so that they know what they are getting into when they are looking to enroll for a particular program.
The Indian students should not only meet the criteria needed for studying in one of the education centers in Australia or Canada but they must also know about how to choose a subject that is most suitable for their needs. Typically the foreign universities have hundreds of subjects with very specific areas of instruction. It is thus important to choose a program that can combine all areas of interest of a student and provide him or her with an education that can help the student to find in any part of the world. Choosing the wrong subjects or the combination of study materials can not only lead to a career blunder but it can also result in wastage of financial resources. This is why it is very important to get in touch with an education consultant that can help in making such important decisions.
Through effective career counseling carried out by the education consultancy firms, a student from India can be better equipped to deal with his or her academic life in Australia or Canada. By listening to the career plans that your child has, they can offer the best suggestions so that you can choose the best university and the procedure to get admission in it. The education consultant for Canada and/or Australia can also let you know about the living costs that you need to manage while staying in these parts of the world. Typically the students also need to work after their classes to manage the living costs. The education consultants can let you know the type of work that you can find and the income per week that you can obtain from such jobs. This can make a student's life easier while studying in Canada or Australia.